About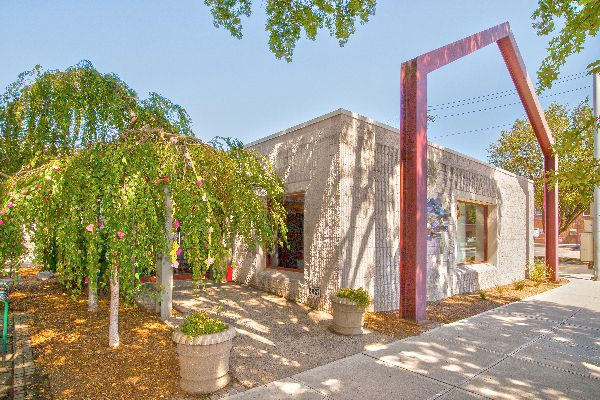 Pelham Art Center is a nonprofit educational and cultural institution committed to providing public access to see, study and experience the arts, foster lifelong arts appreciation and thereby strengthen the community.
The Pelham Art Center is a community hub offering free exhibits and programs, and affordable classes to all ages, abilities, backgrounds and income levels. Our goal is to encourage ALL people to engage in meaningful and high-quality art experiences in an inclusive environment.
In 2020, Pelham Art Center celebrates its 50th anniversary. Celebrate this milestone with us!
Board of Directors
Lisa Koonce (Chair)
Paula McKeever (President)
Kate Pringle (Secretary)
Jay Anderson (Treasurer)
Dana Diersen Buehrer
Nandini Anandu
Jennifer Bland
Julie Cepler
Sona Davidian
Diane Essig
Charles Fazzino
Katy Garry
Laura Goldberg
Helena Grubesic
Robert Hemm
Kate Kerrigan
Andrew Lavallee
Barry Mason
Brian McFarland
Amy Todd Middleton
Susan Nathenson
Christopher Tahbaz
KD Wilson
Gallery Committee
Lisa Banner
Lisa Koonce
Susan Nathenson
Victoria Rolett
Kathy Rutsch
Candace Taubner
Catherine Testorf
Nancy Warner
Emeritus Board
Andrea Bayer
Barbara Bratone
John Brice
Ellen Bruzelius
Annette Candido
Paula Canning
Barbara Carden
Sona Davidian
Nancy Davis
Nina Diefenbach
Missy Fink
Sally Green
Bill Jacobi
Paisley Kelling
John Kiernan
Pam Lent
Terry Martell
Gordon Medenica
Lavanya Misra
Barbara Mundy
Clue Noble
Rosalie Pavone
Diana Reische
Anna Riehl
Camille Romita
Peter Russillo
Kathy Rutsch
Candace Taubner
Nancy Warner
Tom Wertimer
Viv White