Instructor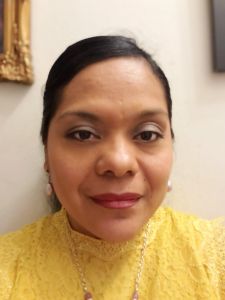 Zafiro Romero-Acevedo
Mrs. Zafiro Romero-Acevedo was born in Morelos Cuernavaca, Mexico and has been living in South Yonkers for the past three decades. Acevedo graduated from the Art Institute of Philadelphia with a Bachelor's Degree in  Multimedia Graphics. Within her career she has worked with companies such as: MTV Networks, and 4kids Entertainment in the Animation Department.
Mrs. Acevedo has worked for the last fifteen years with non for profit organizations such as, art centers, museums, public libraries, parochial and public schools in providing historical education in the Heritage culture of Mexico. As well in Mix-media Arts, Performing Arts, theater, and drawing and painting classes for all ages.
Mrs. Acevedo established a volunteer youth group, under the umbrella of Untermyer Performing Arts Council, which the volunteeres has participated in events including, Yonkers Marathon, Yonkers Police, the food bank of Westchester, Yonkers Mayor's Three Kings event.
Mrs. Acevedo is a board member of the Untermyer Performing Arts Council, Inc., Yonkers African American Heritage Committee(YAACH), Yonkers Arts, Hudson River Museum Hispanic Board Committee, and now honored to be a member of the Mayor's Hispanic Advisory Board.
View all Instructors