Instructor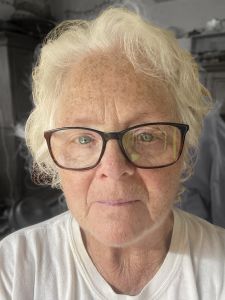 Elizabeth de Bethune
Elizabeth de Bethune is an artist and educator with 25 years of teaching experience, both as a teaching artist and classroom teacher. Elizabeth works primarily with 2-dimensional image making processes, from drawing and painting to printmaking and collage. Her work focuses on figurative and narrative imagery.
Elizabeth has a BA in Fine Art from Yale University, and MFA in Painting and Drawing from SUNY Purchase, with additional studies at the New York Studio school, Brooklyn College, Lower Eastside Printshop, and the Manhattan Graphics Center. She has had residencies in monotype printing at Women's Studio Workshop and the Vermont Studio Center.
Her most recent one-person exhibition was "Every Picture Tells a Story" at the Fonseca Center, Master's School, Dobbs Ferry, in February-March of 2020. Elizabeth is a 2023 ArtsAlive grant recipient and will be exhibiting the work from this project, "LGBTQ Portraits of Yonkers" at the White Plains Library Art Gallery in January and February of 2024.
Classes
Color Mixing Beyond the Rainbow
View all Instructors