Instructor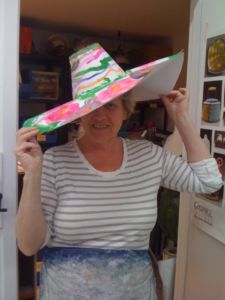 Donna Ross
BFA from The School of Visual Arts, teaching artist specializing in creativity, practiced in the Fine Arts with a concentration on life drawing and the human form. She is a decorative, mural, and faux painter and restorer for United Housewrecking, the Little Gym, Helen Hayes School of Dance, and the Den of Antiquity. A member of the Association for Preservation Technology International, she is an instructor at the Scarsdale YMCA, Siwanoy School, and the Japan America Society. Ms. Ross has taught children at Pelham Art Center for many years.
Classes
Ceramics: Handbuilding
CAMP: Adventure Week
Creative Printmaking
CAMP: Museum Week
Ceramic Exploration
CAMP: Travel Around The World
Acrylic Painting
Wild About Animals
Jewelry Making
Eric Carle Creations
Sculpture & 3D Art
Dinosaur Art
Still Life Drawing
Under The Sea
Ceramics: Hand-Building
Spring Break Camp
Ceramics: Open Studio
Collage & Illustration
Mixed Media Collage
Ceramics & Wheel Throwing
Clay Creations
Clay Creations
Ceramics & Wheel Throwing
Mixed Media Painting
Acrylic Painting
Ceramics: Open Studio
Winter Break Camp!
Dr. Seuss: Art & Exploration
Sculpture & Mixed Media
Intro to Drawing & Painting
Ceramics & Wheel Throwing
Clay Creations
View all Instructors