Instructor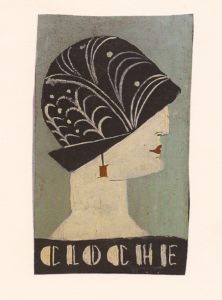 Susan Saas
Susan Saas is a milliner and freelance illustrator. She received her BFA in Illustration from the Rhode Island School of Design and her millinery certificate from the Fashion Institute of Technology. Her illustration work has appeared in a variety of publications from the New Yorker to the Irish Times. Unable to shake an obsession with hats and headwear, Ms. Saas enrolled in the Millinery Certification program at F.I.T.. Upon completion of the courses, she eventually became head design assistant to Rod Keenan of Rod Keenan New York- an award winning member of the Council of Fashion Designers of America. Concentrating on haute couture men's hats, Susan's designs have been perched atop the heads of celebrities including Michael Jackson and Brad Pitt. Susan has also worked for the millinery and costume shop of Mr. Arnold Levine.  Working in a close knit studio with talented designers, she helped create hats and props for the Rockettes and a variety of shows on Broadway. Inspired by many things vintage, Susan enjoys working and crafting with found objects, wood and cardboard to make cars and trucks and toys, mementos and cards.
Classes
Playful Printmaking
Family Holiday Card Making
Spooky Monsters & Ghosts
Art Storytellers
Mini Masters
Paper Mache Creatures
Make a Sunprint!
Community Tie-Dye
Art Stars
Mother's Day Workshop
Art Storytellers
View all Instructors