Instructor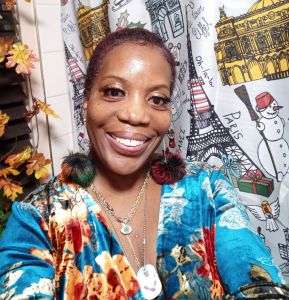 Samantha Richardson
I am a Yoga instructor, a wife, mother, nana, homemaker, provider, spiritual being, health and wellness adviser and a natural born healer.
I am the owner of S&S Health and Wellness LLC / S&S Yoga
After my son died at the tender age of 25, I turned to yoga to cope with the trauma and pain of losing him. I realized if yoga can help me, I can use it to help others. My practice imparts the feeling of letting go and being free. It is built around using one breath for one movement.  I encourage my students to move at their own pace (because everyone breathes different and moves different), doing this helps cultivate what the body wants and needs while also being aware of the breath and alignment. This technique is inclusive which makes people feel comfortable during class, relaxed and rejuvenated afterwards.
 I also have extensive experience in teaching yoga to children and I find that anyone from two years of age and up can build strength to heal their mind, body, and spirit with my guided moving meditations. 
I also center my life around health and wellness, which gives me great pleasure and gratitude to be a vessel to serve as a healer with natural products and services to my community and beyond.
Classes
Sound Healing & Meditation
Sound Healing & Meditation
Winter Snow Globe
Sound Healing & Meditation
Sound Healing & Meditation
View all Instructors