Community Art Day!
August 27, 2022
12:00 pm - 3:00 pm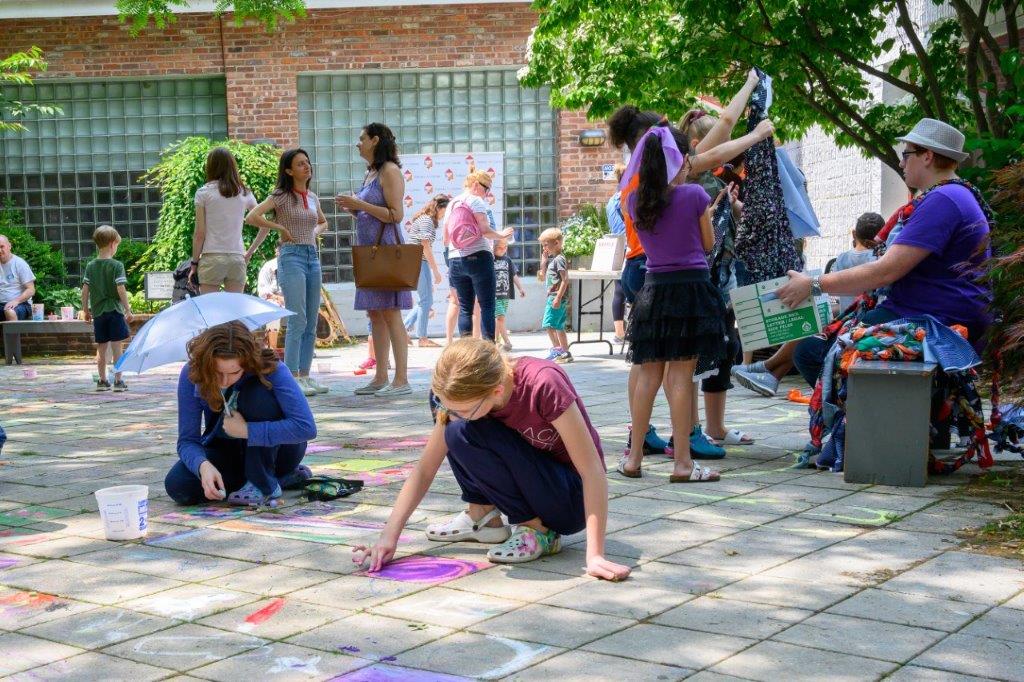 Join us in the courtyard for Community Art Day!
Enjoy an afternoon of artmaking, music, dance and more fun–including our summer raffle plus the last chance to see Cover Lover Remix in the gallery!
Community Art Day will be the official reveal of new public artwork on the PAC building!
In the courtyard….

Face Painting by JoJo (12:00-3:00pm)
Colorful animals, characters and more!
Crafty Chemistry Experiment! (12:00-3:00pm)

Get crafty with a fun art experiment led by The Nerdy Duo!
Caricature Drawing (1:00-3:00pm) 
Get a solo or family caricature by artist Dan Springer!

Origami Demonstration
Local artist Doug Caine will show us basic origami techniques!
VashtiDance Theater African Drum & Dance Workshop (1:00-2:00pm)
Experience and take part in the uplifting rhythms and movements performed by VashtiDance.
In the gallery….

Cover Lover Remix Artist Talk 2:30-4:00pm
Join us for a panel discussion with Cover Lover Remix curator Dick Burroughs along with exhibiting artists: Tom Rosenthal, Queen Hexaphine, Erika Shallcross, Natalie Sturgess, Kris Campbell, Misha TyuTyunik, Amy Mott.
This event is made possible with funds from ReStart the Arts, a regrant program of ArtsWestchester with support from the Office of the Governor, the New York State Legislature and the New York State Council on the Arts.
Pelham Art Center also receives funding from: New York State Council on the Arts, A State Agency, TD Charitable Foundation, The New York State Office of Children and Family Services (OCFS), and Pelham Community Members and Annual Fund Donors.