Indigenous American Folk Art
November 10, 2019
2:00 pm - 4:00 pm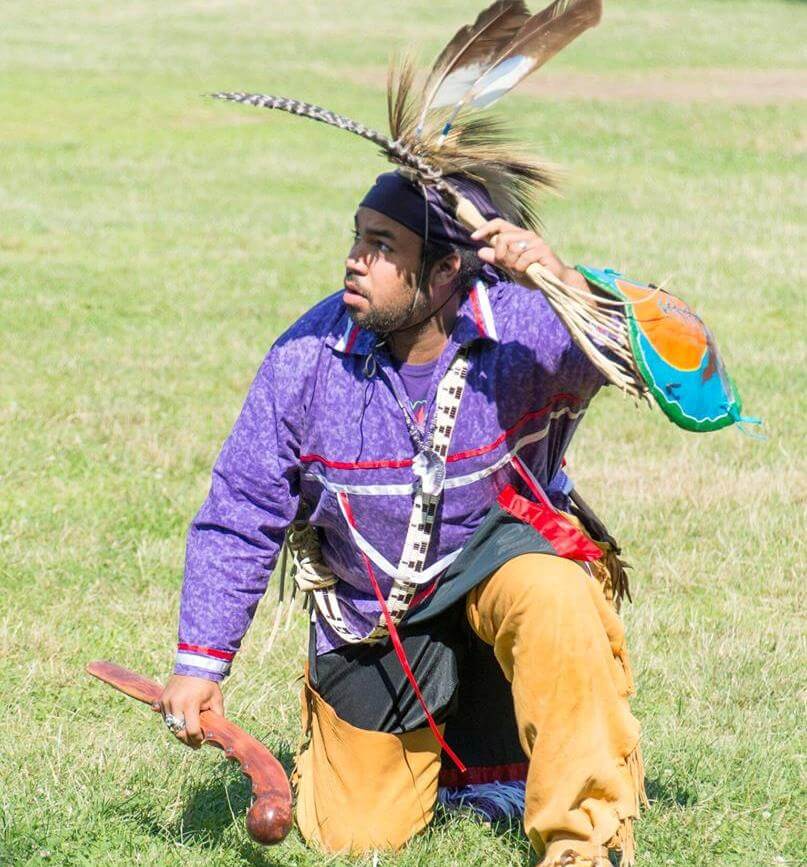 Pelham Art Center invites the community to come engage with the cultural traditions of local Indigenous American peoples on Sunday, November 10, 2019. This event is free and open to all, 2:00-4:00PM.
Members of the Matinecock Tribe of Queens and Long Island, Turkey clan Chief Reggie Ceaser and artist Tecumseh Ceaser will introduce attendees to local Native American history, culture and customs. The two will share their heritage through interactive learning experiences and discussions to provide insight into New York City's Native American history and perspectives. These presentations serve as a unique educational opportunity by allowing the audience to learn about the original people of the borough of Queens and the local tribes of the metropolitan area. They also create a space to connect with the indigenous people of the land on which many of them live and work each day.
Chief Reggie Ceaser, Sagamore of the Matinecock Turkey Clan, descendant of the Waters-Hegeman family, his great uncle being Walter Robert Deer Foot Hegeman, Sagamore, of the Matinecock Turkey clan.  Chief Reggie is a retired professor at the Swedish Institute College of Health Sciences. He has lectured at universities and historical organizations such as NYU, Columbia University, Poppenhusen Institute, The American Indian Community house and is a well-respected member New York City Indigenouse Community.
Tecumseh Ceaser is a Native American jewelry artist and cultural consultant. He is of Matinecock Turkey clan, Wampanoag, Montauket, and Blackfoot descent. Tecumseh is currently an advisor for the Global Indigenous Youth Caucus at the United Nations, where he advocates for indigenous Americans' rights to member states, NGOs, and other indigenous nations. He has also provided cultural education to universities, museums, and institutions including the Queens Public Library, Socrates Sculpture Park, the Poppenhusen Institute, and Alfred University. Tecumseh is a teaching artist at Flushing Town Hall and Ibex Puppetry.