Careers in the Arts: Danielle DeVito, Architect, Pencil Projects
February 4, 2023
1:00 pm - 2:00 pm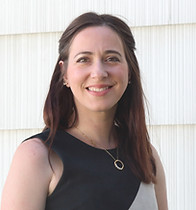 Pelham Art Center and the Teen Artist Council present a series of Careers in the Arts in 2023. Join us for a discussion with Danielle DaVito and her journey into a career in the arts as the founder and principal of Pencil Projects.
Statement about Pencil Projects:
Every project has such specific and custom needs and it is so rewarding and exciting to be in an industry that thrives on creative and innovative thinking. Architects have the responsibility to represent the micro goals of the clients while also being mindful of the overall community, city, and world by keeping sustainability practices at the forefront. We are committed to a bright future for our communities, supporting the local arts and encouraging our youth to create art and take part in understanding the the built environment.
With over 15 years in the architecture, construction, and real estate industries, the firm's founder, Danielle DeVito, has been involved in a variety of project types and program designs including residential, commercial, private and recreational. As an only child of a hardworking contractor, she spent many weekends on the job site learning from her Dad. Growing up and practicing in Westchester County affords so many styles of homes and various site conditions to study and plan for. Particularly experienced in dealing with properties that are located in designated FEMA flood zones along the sound shore. Danielle attended City College of New York (CUNY) and received a 5-year Bachelor of Architecture degree. She is a licensed Architect in the State of New York, as well as a member of the American Institute of Architects (AIA), a licensed real estate agent (since 2008), a hobbyist lifestyle photographer and crafter, and a notary public.
Danielle also founded Curating Kids, a safe place for kids to be creative and have the opportunity to learn about Architecture and how it relates back to our community.