Virtual Workshop: Stop Motion Animation 2!
April 28, 2020
1:00 pm - 2:00 pm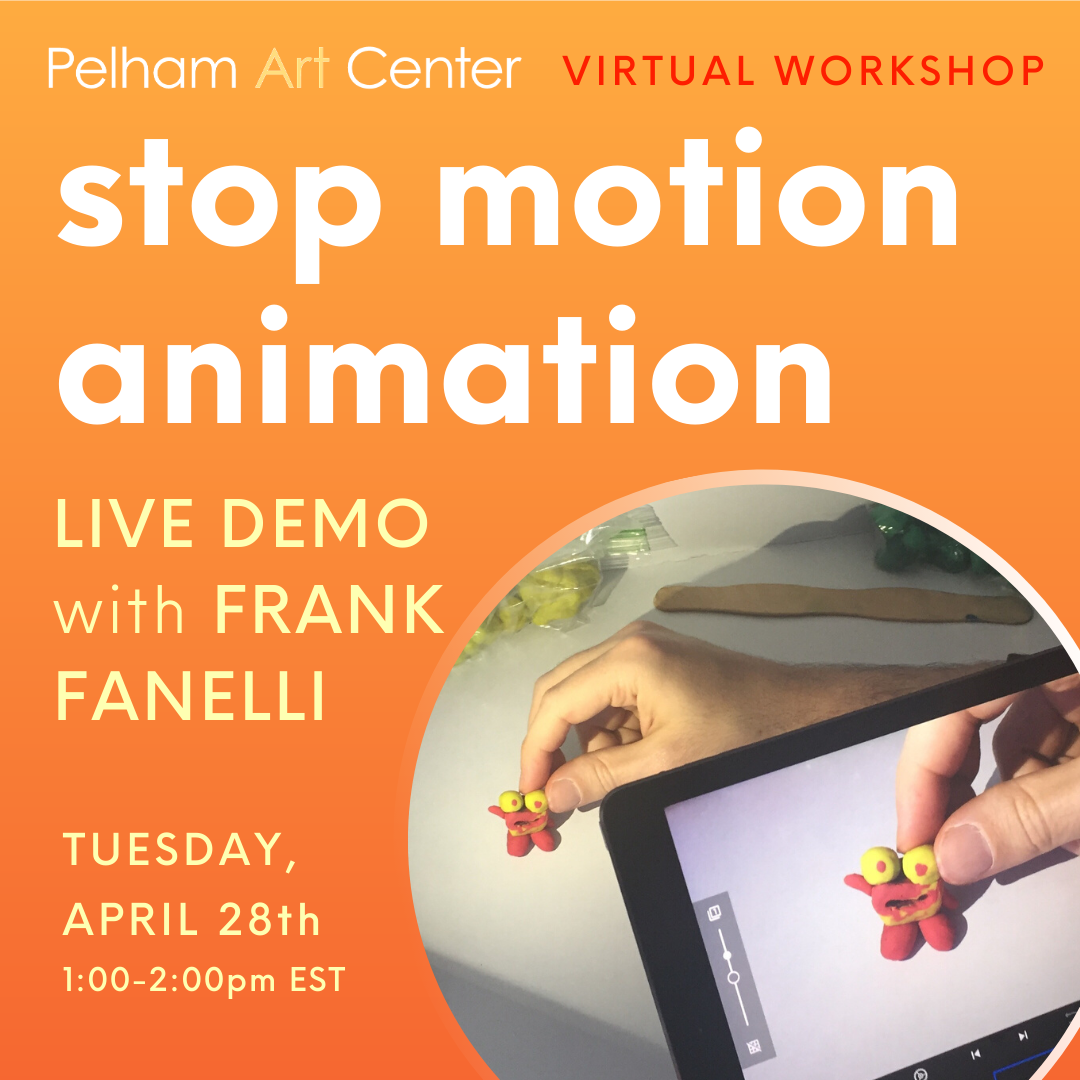 Instructor Frank Fanelli Jr. is back to help you learn how to create awesome stop motion animations at home using your own iPad. Using the iPad app Stop Motion Studio (free version available),  he will focus on boosting your animation skills with timing and how to add sounds using household items and your own vocals. Attendees are welcome to follow along with their iPads, or simply observe, take notes and learn new skills!
Suggested Age: 10+
Recommended before starting:
1) iPad with Stop Motion Studio installed – Program is Free
2) Have clay, legos, or some other easy to handle toys or items ready to animate with
Or watch learn, and create later!