Eartha by Donna Ross
July 10, 2021 - September 25, 2021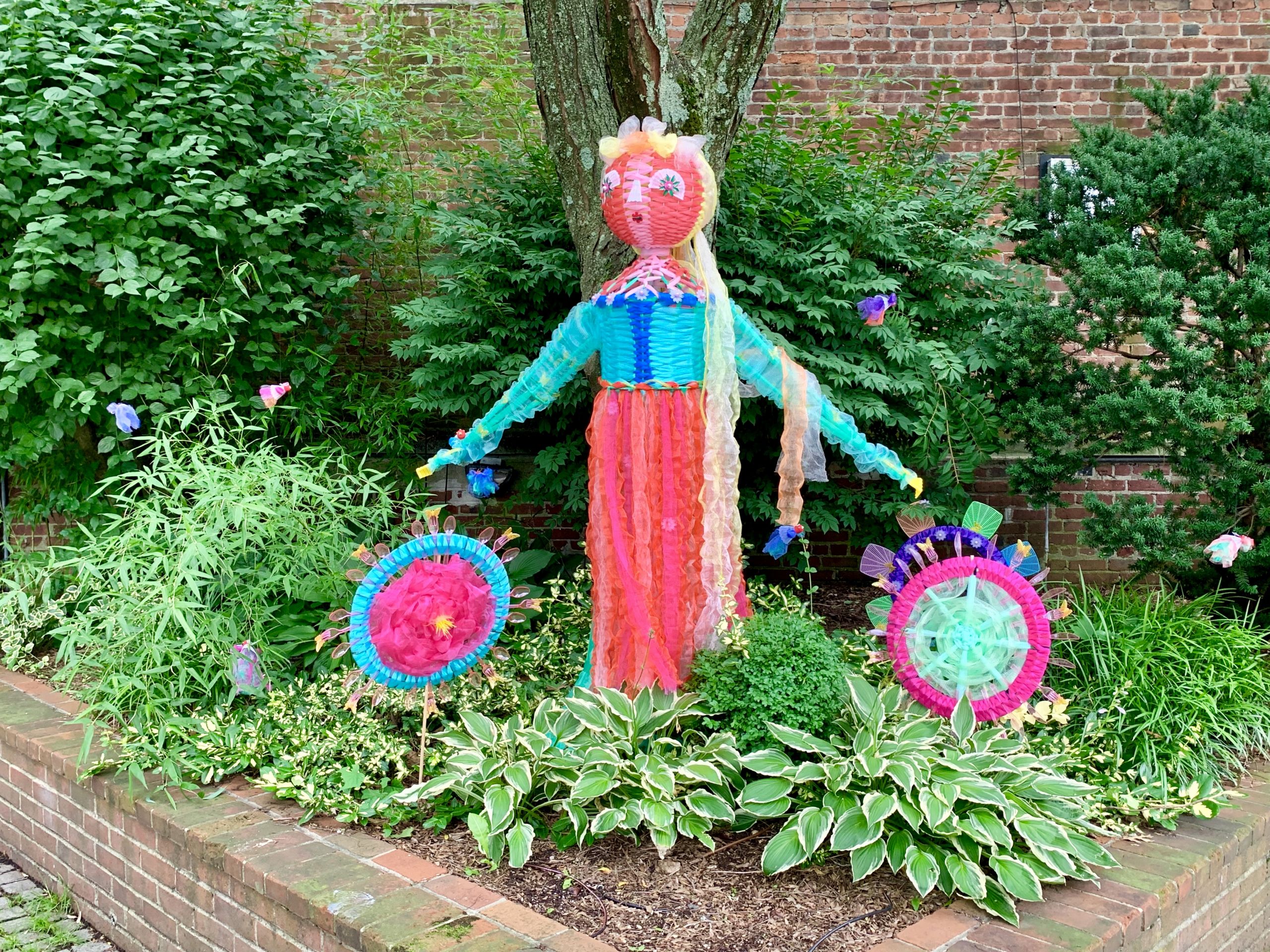 Say hello to a sculpture named
Eartha – now in the Pelham Art Center Courtyard!
Eartha is an unconventional woven women. Her Armature was created by twisting and  tying tomato cages and her torso is woven out of bath Lufas. Eartha was made to live in a garden where her hair flows free and she is glistening in the sun. Made with whimsy in mind, she is adorned with enchanted art findings. Her arms are butterfly cages and her chest is trellised with flowers. As the summer turns to fall, the Eartha installation will grow from a solo sculpture to a flourishing sculpture garden composed of community contributions.
About the Artist
Donna Ross is a teaching artist specializing in creativity, practiced in the Fine Arts with a concentration on life drawing and the human form. She is a decorative, mural, and faux painter and restorer for United Housewrecking, the Little Gym, Helen Hayes School of Dance, and the Den of Antiquity. Donna received a BFA from The School of Visual Arts, and is now a member of the Association for Preservation Technology International, an instructor at the Scarsdale YMCA, Siwanoy School, and the Japan America Society. Ms. Ross has taught children at Pelham Art Center for over 20 years.