Pelham Art Center Announces Open Call For Submissions for Community Mural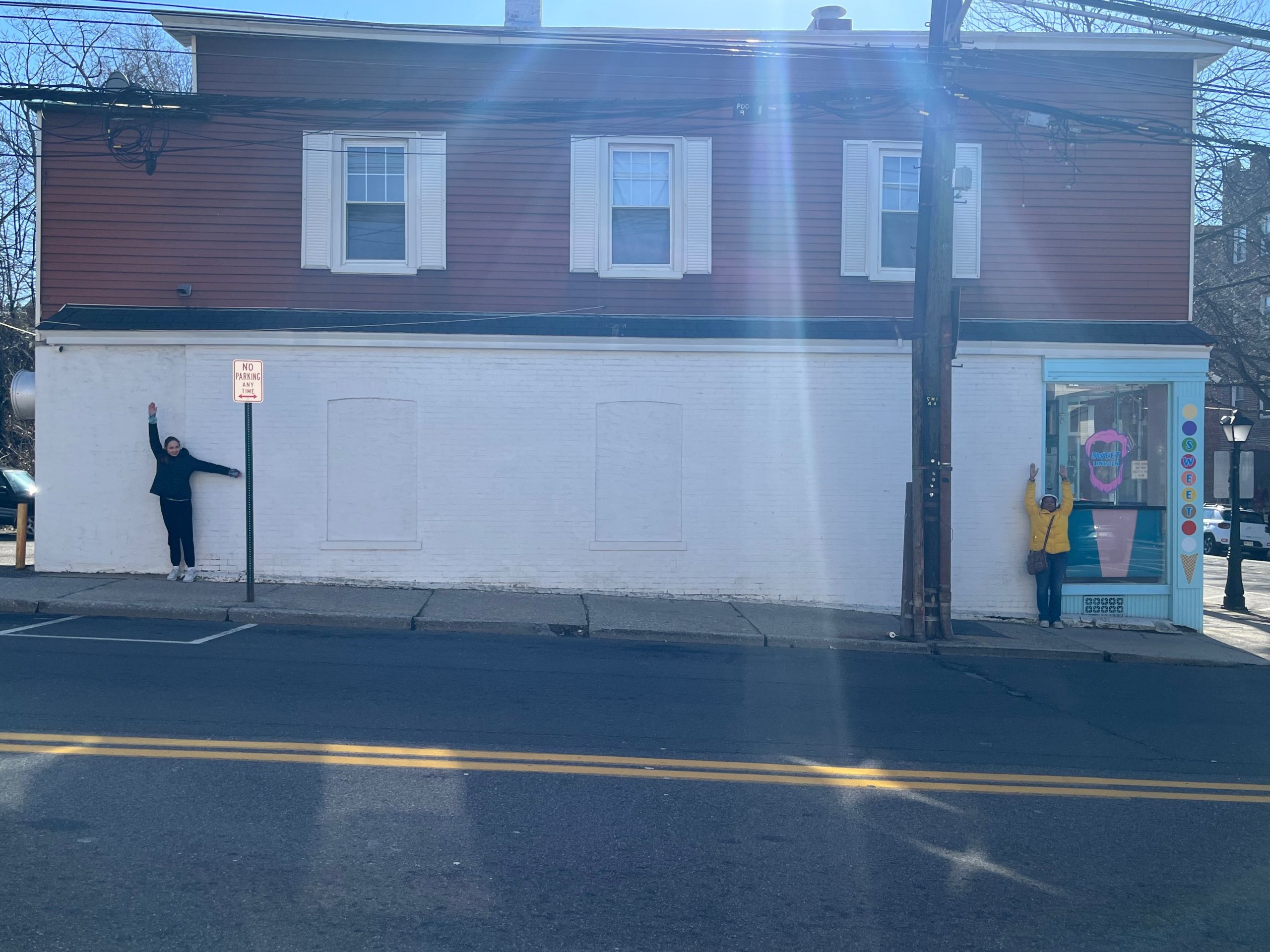 High School students are invited to submit entries to the Teen Artist Council's Mural Project from now through April 10th
The Pelham Art Center's Teen Artist Council announces an open call for high school students to submit entries to an exciting new Mural Project, which will occupy the wall of Sweet Lincoln ice cream shop at the corner of Pelham's 5th Avenue and Lincoln.
"Since opening Sweet Lincoln, I've been amazed by the number of cars that pass by everyday," said Clayton Bushong, co-owner of Sweet Lincoln. "It occurred to me that it's the perfect location for a beautiful and welcoming mural to demonstrate what a vibrant community we have here in Pelham and to hopefully entice people to come check out our fabulous Village. We're thrilled to be partnering with the Pelham Art Center on this collaboration."
The deadline for submissions is Monday, April 10, and a winner will be announced on Saturday, May 6 with an Artist Talk. Pelham Art Center has engaged a professional muralist to work with the winner(s) on their creation. The estimated window for painting to be complete is June 3-9.
"This is an opportunity for our communities to join together to beautify Pelham, incorporating original artwork from our local teens," says Fiona Agababian , Pelham Art Center's Teen Art Coordinator. "Sweet Lincoln is a highly-trafficked location, giving this mural the chance to be seen by a wide audience, bringing bordering neighborhoods together."
Guidelines for submissions are as follows:
General Guidelines
●  Participants must be high school students
●  Design should be Happy, uplifting, inspiring and colorful
●  Universal appeal – connecting all communities and bordering towns
●  Colors should be complimentary with the exterior colors of the building structure.
●  Participants are allowed to collaborate with one another
●  Entries should be a high resolution photograph and/or scan of a physical artwork.
●  Entries should be proportionate to the wall dimensions
●  Design should be able to be executed in two weekends
●  $1500 worth of stipends will be awarded to Finalists and participants executing the mural
●  Participants of the open call should able and willing to participate in the mural painting process
Site Details
●  Sweet Lincoln: 232 Fifth Ave, Pelham, NY 10803
●  40 ft wide, 9ft on the left, 11ft on the right
●  Wall features two built in windows (this can be incorporated in design)
Submission Details
●  Artists should provide a short paragraph describing their design
● All submissions must be sent in PDF form to [email protected]●  All submissions are welcome but a gridded template is provided to ensure accurate proportions
The Teen Artist Council was established in 2022 as part of Pelham Art Center's new Youth Leadership & Engagement Program, funded in part by the National Endowment for the Arts. Members of the Council are given the opportunity to play a leadership role in determining Pelham Art Center programming. In addition to the mural project, this includes selecting candidates to speak on a Careers in the Arts Panel, curating a gallery exhibition, and leading public programs.
Please contact Fiona Agababian at [email protected] with any questions about the Teen Artist Council, or submissions to the Mural project.